About Us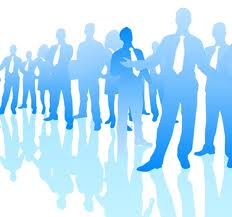 OUR COMPANY
My Professional Contractor (MPC), INC was founded as a consulting company to bring homeowners together with high-quality home improvement contractors and professionals in the industry. We are here to help if you don't know who to call, or just want peace of mind that you are dealing with qualified professionals. We have over thirty years experience in general contracting from building new homes to the remodeling of them as well!

OUR SERVICES
We provide homeowners with pre-screened, licensed and insured home service professionals, FREE OF CHARGE to the homeowner. Simply contact us with your complete list of home service needs!
We check all contractors in our network for:
Licenses
Insurance
Customer References
Better Business Bureau
We have professionals in the following areas to help you:
Additions & Remodeling
Air Conditioning
Basement Finishing
Bathrooms
Bathtub Refurbishing
Carpet Cleaning
Chimney Repair/Cleaning
Closet Organizers
Counter Tops
Debris Removal
Decks & Porches
Decorative Painters
Doors & Windows
Electrical Work
Flooring
Drafting Design
Drywall
Electricians
Excavation
Fire Sprinklers
Flooring & Carpet
Foundations
Garages
General Contractors
Handymen
Heating & Cooling
Home Inspection
Housecleaning
Home Security
House Cleaning
Household Organization
Interior Design


Interior Redesign
Kitchens & Countertops
Landscaping
Lawn Maintenance
Locksmithing
Masonry Restoration
Mold Remediation
Mold Prevention
Painting
Pest Control
Piano Tuning
Plumbing
Power Washing
Remodeling
Roofing/Gutters
Septic System Installation
Siding & Stucco
Spring Water (Delivery)
Sprinkler System
Tile Installation
Tree Trimming
Tree Removal
Upholstery
Vinyl Window Repairs
Vinyl Window Replacement
Wallpapering
Window Treatments
Window Cleaning
Wood Window Repairs
Wood Window Replacement
(...and more!)
OUR PROCESS
We match our network professionals with the requirements of each homeowner according to budget, project specification, scheduling, flexibility and craftsmanship.

The process is easy:

1. Homeowner submits project information;
2. We select and schedule an appointment with an appropriate contractor at your convenience
3. Contractor meets with you and discuss' project details and specifications
4. Contractor submits FREE estimate, bid or proposal.
5. Homeowner selects the contractor and arranges payment directly with them.

Note: Please keep in mind that you are under no obligation to hire any contractor you are referred to by My Professional Contractor.